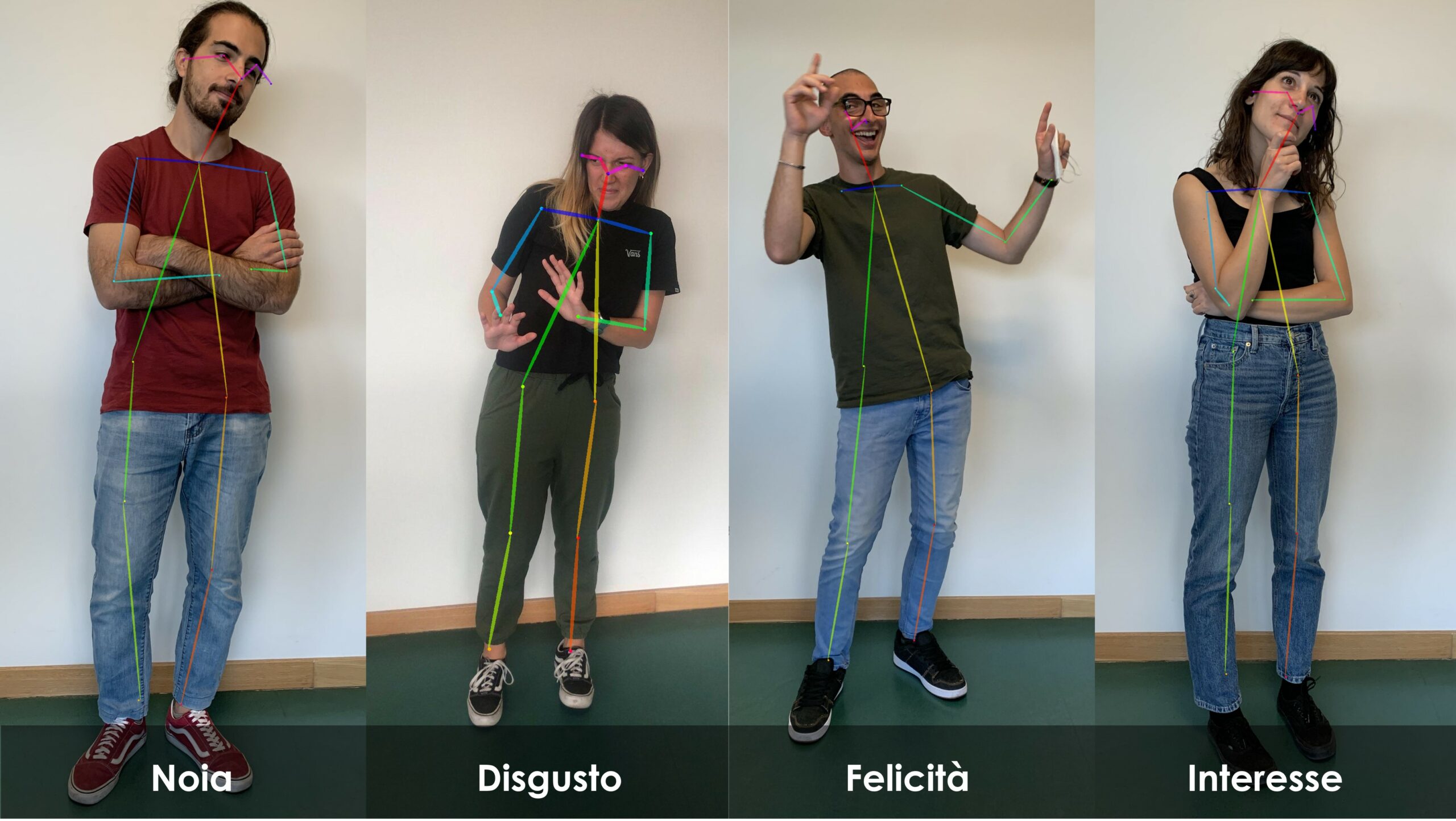 The MUSE Research Group participated in the 2022 Edition of the Maker Faire Rome!
We presented 'I know that feel, bro!' a system which automatically recognizes emotions from human body language and postures. Starting from the videos recorded by an RGB camera, we extract the skeleton joints and process them through an on-purpose designed Artificial Intelligence architecture. By processing only the skeleton joints we perform emotion classification without exploiting the facial expressions, thus being privacy compliant. Our system is currently able to classify four emotions: boredom, disgust, happiness and interest.
Our project is one of the four selected by Rai Scuola for the Maker Faire 2022 Special. You can find our video at https://www.raiscuola.rai.it/tecnologia/articoli/2022/10/I-know-that-feel-bro-fc6a3474-9a68-45ff-879c-1c422ada4eb6.html!!!